About Us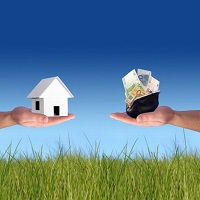 Garg Associates is an efficient Real Estate Agent in Panchkula, Haryana that has reached heights in the real estate industry in a very short span of time. It is known to be the most dynamic and systematic real estate agents in the city. We, at Garg Associates understand client̢۪s value for money and therefore provide them with incomparable services in the market.

Our experts understand the growing demands of the market and clients and continue to apply new methods of serving clients each new day. Sincerity, dedication, honesty and trustworthy are only a few of its great attributes. Garg Associates epitomizes affordable luxury, dealing in all kinds of residential, commercial, industrial and agricultural properties.

We were established in the year 2011 under the guidance of Mr. Sanjay Garg and Mr. Rajiv Garg who are the current CEO̢۪s of the company. With the mission of providing a great living experience, Garg Associates continues to understand clients̢۪ needs along with understanding the simplest of their sentiments and anticipations. Our professionals not just build your properties but also capture your vision and know exactly how to accomplish them. We provide all the basic amenities for a standard living including security, safety, connectivity, cleanliness etc that helps a person grow in his day to day life.